HOW CAN WE HELP YOU TODAY?
EMPLOYER SERVICES
The Workforce Board offers a wide range of services for local employers. Our goals are to:
 I – Work up-front with employers to determine local or regional hiring needs and design training programs that are responsive to those needs.
2 – Offer work-based learning opportunities with employers-including on-the­ job training, internships, and pre-apprenticeships and Registered Apprenticeship as training paths to employment .
3 – Make better use of data to drive accountability, inform what programs are offered and what is taught, and offer user-friendly information for job seekers to choose what programs and pathways work for them and are likely to result in jobs.
4 – Measure and evaluate employment and earnings outcomes.
5 – Promote a seamless progression from one educational stepping stone to another, and across work-based training and education, so individuals' efforts result in progress.
6 –Break down barriers to accessing job-driven training and hiring for any American who is willing to work, including access to supportive services and relevant guidance.
 7 – Create regional collaborations among American Job Centers, education institutions, labor, and non-profits.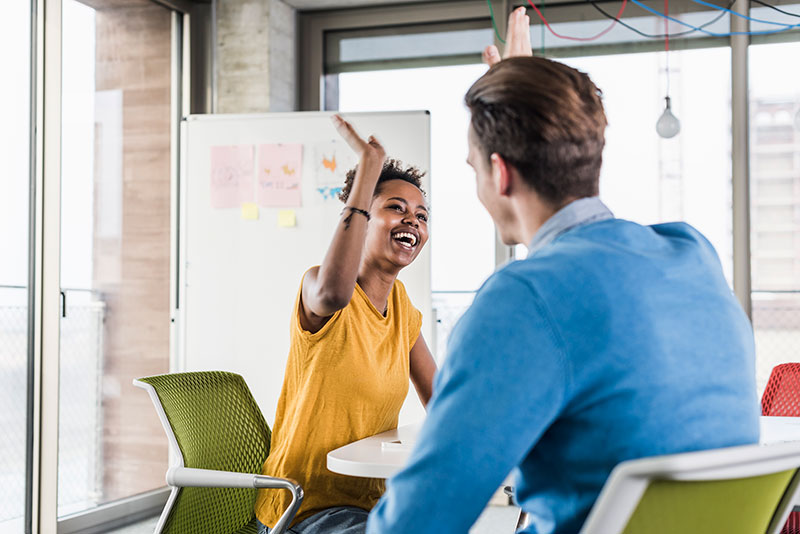 Whether your an employer searching for a seasoned worker or a young person in training, we know finding a qualified applicant with a specific skills-set can be challenging.  Our Career Center can help you find the right candidate.
Contact us with any other questions or inquiries that you have, and we will do our best to get you the answers you need.
These are some additional resources to help you find what you need or answer your questions.
What Can We Do For You?
 We are your workforce partner to assist with various expansion and retention strategies. We can also help you with accessing grants aimed at upgrading the skills of your current workers, so that you retain talent and become more strategically positioned in the competitive marketplace.
THE CAREER CENTER OFFERS A NUMBER OF SERVICES FOR BUSINESSES INCLUDING:
Posting of your openings to our Hot Jobs List and JobQuest
Pre-screening and access to large pool of applicants
The use of office space for onsite recruitments and interview sessions
Off-site job fairs
Veteran referrals
Information on training incentive programs for new & existing employees
Access to the Workforce Training Fund and similar grants
Labor market information
Federal and state financial incentives
Downsizing information through on site Rapid Response services. The Rapid Response program helps Employers and Employees who are in transition mode, whether they are expanding or downsizing.
For a complete listing of Employer Services, please visit the career center's employer section located at the website below.
Contact us with any questions you may have.
"We have been working with the North Central Career Center since we opened our facility in September of 2011. This partnership has proven to be an effective component in our recruiting process. The Career Center has provided us access to candidates looking for work and has been great at pre-screening based on our needs- saving both time and energy. I recommend these services to any employer in this area, as an important part of their talent recruitment effort."
"The North Central Career Center's Job Fairs couldn't have been better for us! We met roughly 3 dozen potential candidates and have already conducted interviews that have led to the hiring of at least one new employee for at RC Excitement, Inc.

The Job Fairs have gone so well that there is a possibility that we may even have the opportunity to create a new job position at our business after meeting people with unique qualifications that can benefit our company."
"HealthAlliance Hospital has a great working relationship with The North Central Career Center. We've recruited many talented staff thanks largely in part to the Career Center's staff and well-organized job fairs. For employers looking to gain access to a wealth of qualified prospects, in a challenging job market, we recommend the many resources offered by The North Central Career Center."
"We were seeking to hire a new employee who would require some training.  The Business Service Representative at the North Central Career Center helped me find and fill out the paperwork for funding that would offset the cost of the training.  We received the full award and it made a huge difference in the training we were able to offer our employee and it was a great way to defray the cost of hiring and training someone new.

We then wanted to hire an additional employee who needed to have some very technical skills, with a strong software knowledge background.  This time the Business Service Rep helped me sort thru dozens of resumes, target 3 people to interview, and out of that process, we hired one of the candidates.  That employee has turned out to be an amazing success who not only brings the new skills to our office in a smooth fashion, but she has streamlined our paperwork to the point where we are saving both money and time."

I would highly recommend the North Central Career Center for their help, their expertise, and the ease of working with their employees.  Everyone was very professional and each employee I met there was ready, willing and able to help me in finding just the right employee for our company.  The NCCC has helped to keep our company a success in this ever-changing marketplace.
"Workers Credit Union recommends the North Central Career Center for its outstanding resources. The Career Center hosts Job Fairs frequently that are tremendously successful. We have hired some great employees, thanks to the North Central Career Center."